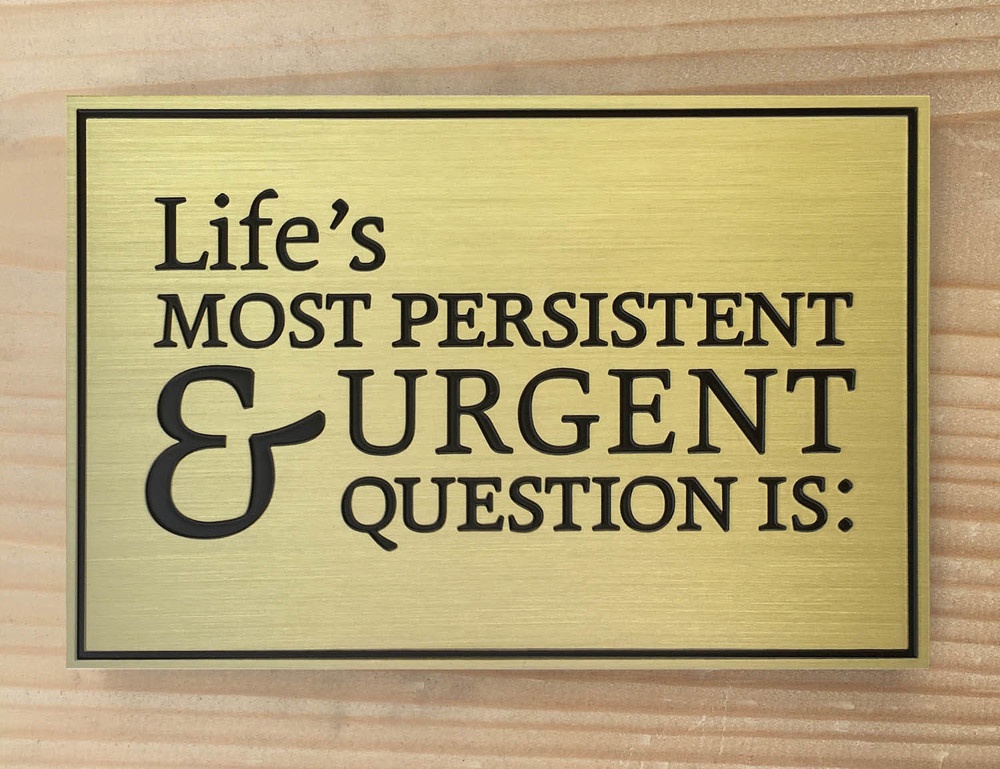 "Life's most persistent and urgent question is, what are you doing for others?" –Martin Luther King, Jr.
On Monday January 18th, Masterwork Plaques decided to honor MLK Day with an afternoon of service. Our design department took the afternoon to volunteer at the neighborhood animal shelter, located just down the street from our studio. BARC is a no-kill shelter for dogs and cats that highly encourages volunteers to dog-walk in the mornings and evenings, or volunteer their time in the cat loft. In the cat loft, participants can help socialize the animals in addition to help clean the facilities and distribute food at the end of the day.
Our employees have volunteered with the dog-walking program in the past, but for the holiday decided to spend the afternoon helping out in the cat lofts, where we met a few furry friends!
(For more information on the etched brass plaque above, and our other sample plaques, check out our pinterest page.)