Ebbet's Field home plate plaque
Masterwork Plaques designed and fabricated a commemorative "home plate" plaque to honor Jackie Robinson's major league baseball debut. This cast bronze plaque is installed at the former site of Ebbets Field in Brooklyn, NY.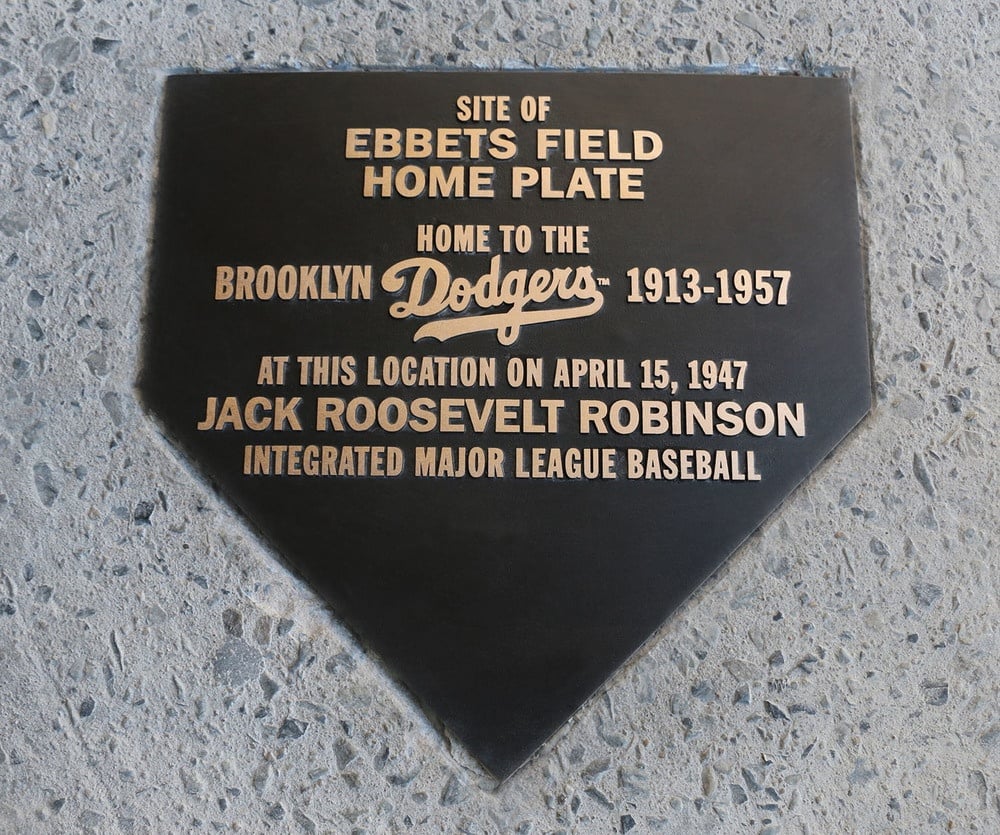 From 1913 - 1957, Ebbets Field was the home of the Brooklyn Dodgers baseball team. Ebbets Field was the site of many of the Dodgers early successes before their eventual move to Los Angeles in 1958. Among these historic successes was the desegregation of the team, with the signing of Jackie Robinson in 1947. Jackie Robinson was the first African American to play in the major leagues, bringing the end to sixty years of segregation in professional baseball.
The plaque is installed at the precise location of Ebbets Field's former home plate, where Jackie Robinson first stood at bat on April 15, 1947. The project was developed as a part of Ken Burns newest documentary series, in conjunction with the release of Google's visual reality headset. By overlaying a photograph onto a more recent photo of the current landscape, Google was able to determine the exact location of the home plate (Yahoo Sports: 10 Degrees: The secret virtual-reality project to honor Jackie Robinson) This commemorative plaque resides in the courtyards of the Ebbets Field high-rise apartment complex, and the home plate shaped plaque faces where the old center field would have been if it still existed today.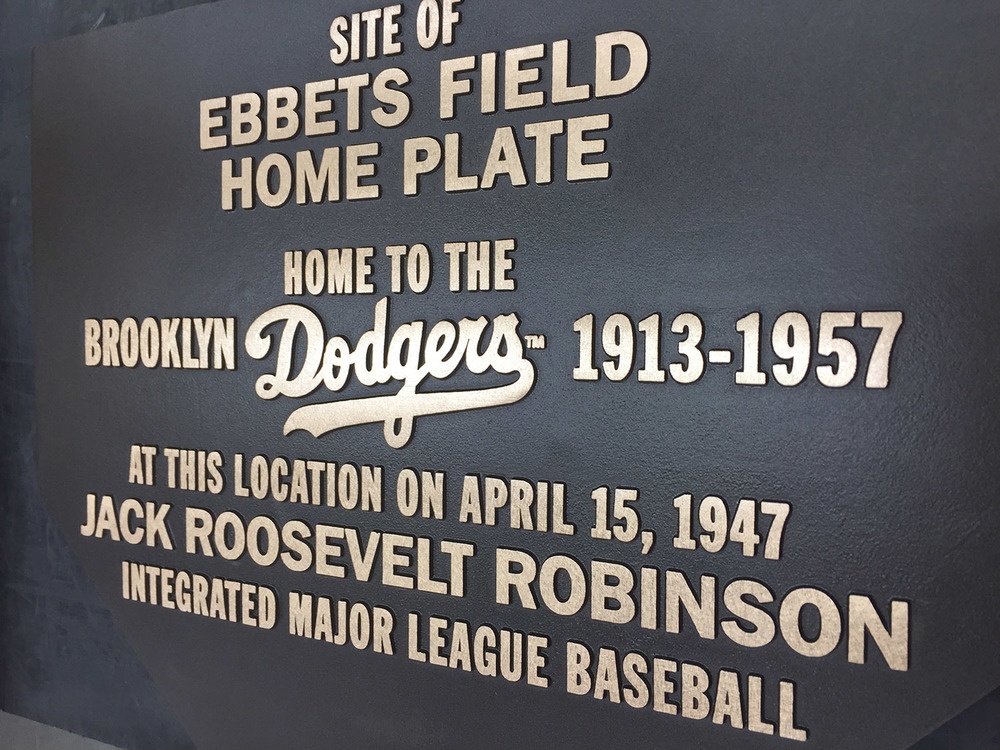 Our studio can create custom shaped commemorative plaques in just about any shape and size. For this particular project, we felt it was appropriate to use the dimensions of a home plate, to reference the historic baseball field.