The Hollywood Walk of Stars may be the most famous embedded tribute trail, but it is certainly not the only walk of fame of its kind. In fact, many cities, institutions and community groups across the country have installed their own permanent sidewalk medallions. Other countries have their share of footpath tributes, too. From a studio that prides itself in the fabrication of bronze walk of fame installations, here are some Walks of Fame that you might not know of:
Fargo Walk of Fame
Fargo, North Dakota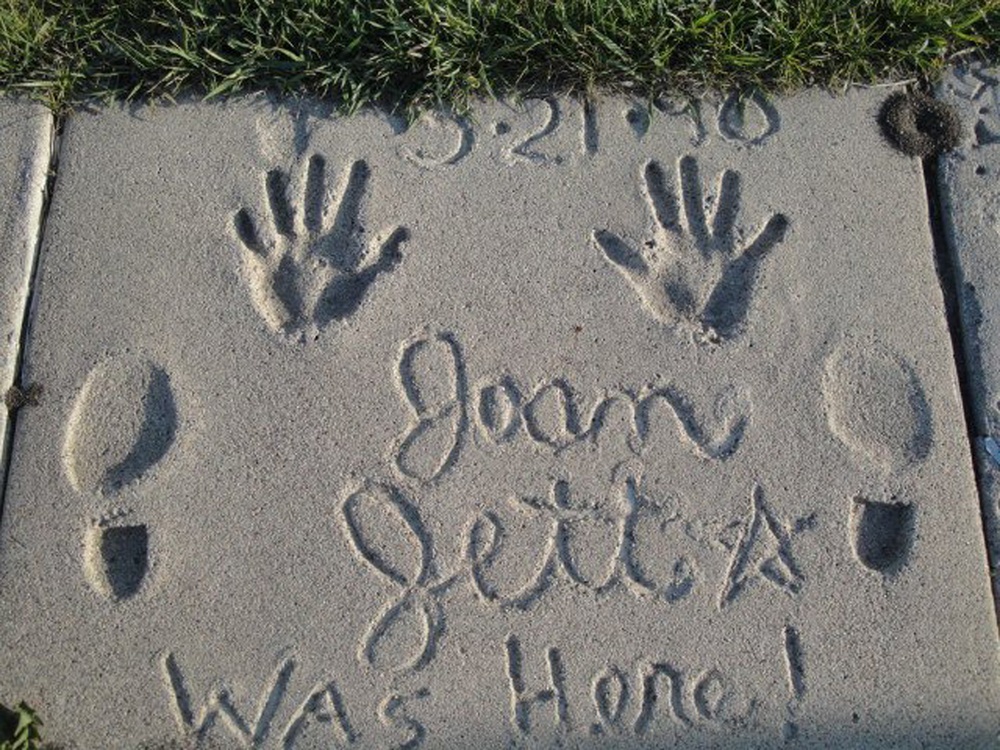 Started by a local businessman after a visit to LA's Hollywood Walk of Stars, visiting celebrities were asked for their hand and footprints. Roadside America says, "Any walk of fame that draws no distinction between George W. Bush and Jimmy "J.J." Walker is worth a visit. Remember, if global warming drowns our coastal cities and destroys civilization as we know it, future generations will rely on the Fargo Walk of Fame to teach them who was important in our time."
Miss America Rose Walk
Atlantic City, New Jersey
The Miss America walk was one of the first bronze imbedded quote projects I saw on the East Coast in the 1990's. Today, I wonder what has become of the strangely appealing walk which featured quotes from the annual reigning Miss Americas. The quotes presented on the plaques gave more than a glimpse into the pageant, they served as a timeline of cultural history - what was important in each era was spoken in the rhetoric of the time. - Jennifer Andrews, President of Masterwork Plaques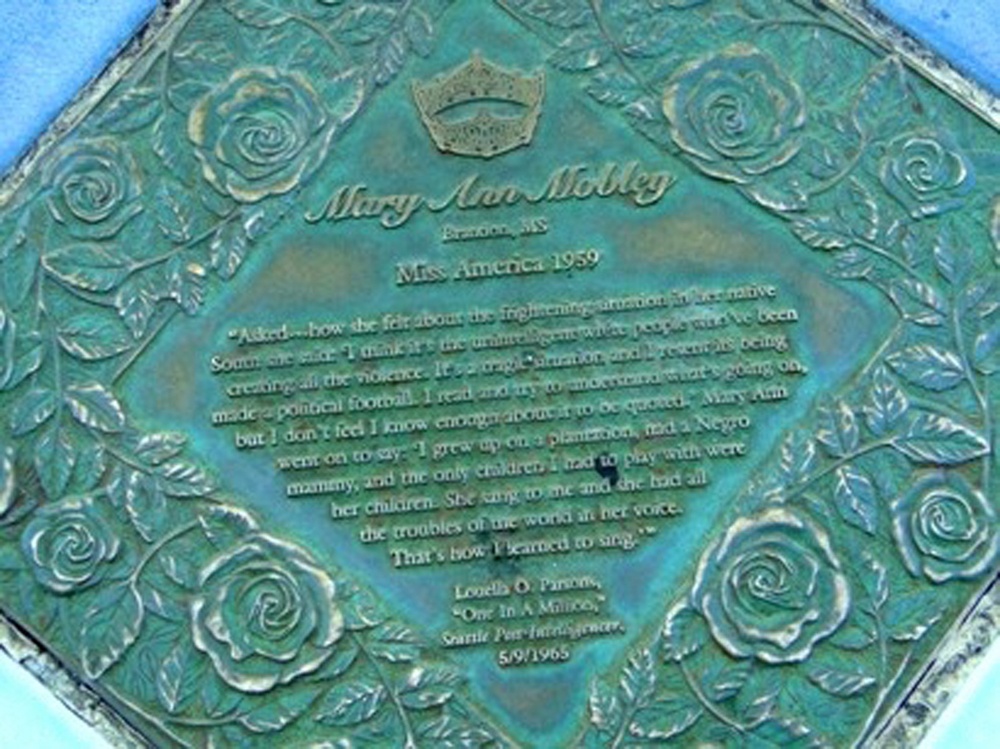 Mary Ann Mobley Rose Walk panel [/caption]
An article by the Philadelphia Inquirer reports that the collection of bronze plaques featuring Miss America Quotes embedded in the sidewalk are part of the "clutter that's left over after a bad relationship" after the beauty pageant dumped Atlantic City for Las Vegas. "I just don't understand why, in a town that was brought so much by the pageant, people are willing to just forget such a legendary piece of Atlantic City history," said Robert Marks, whose late father, Albert A. Marks Jr., was chairman and executive producer of the Miss America Pageant for twenty-five years. "Do we forget the Rat Pack when we talk about Atlantic City history and remove Frank, Dean and Sammy from everything just because they eventually moved to Las Vegas? That pageant kept this town alive during some lean times. She deserves more respect than that."
This raises an interesting question:
What determines whether a Walk of Fame will stand the test of time?
Canada Walk of Fame
Toronto, Canada
One reason we suspect certain walks of fame can remain for later generations is based on their material. Fame trails are not only in the United States, and they're also not only made of bronze. In Canada, specially commissioned insets to recipients such as John Candy and Shania Twain have become a popular tourist attraction in Toronto, and the Canada's Walk of Fame announcements are the number one Canadian recognition event.
Although the permanent tribute plaques have been a hit with the public, they certainly haven't been a hit with the project's maintenance department. Faced with harsh weather conditions, the inset granite panels have chipped and worn significantly and have needed frequent replacement. Bronze's longevity underfoot is one of the reasons we recommend it to our clients over granite when planning similar projects.