WINTER AT MASTERWORK PLAQUES
Winter Storm Jonas has officially passed and has left an impressive cover of snow over New York, Brooklyn and much of the East Coast. Many of us spent the weekend indoors, looking out our frosty windows, but the warming temperatures have already started the gradual melting of the whopping 26 inches that have fallen over the city. Despite the slow commute to work and our slightly damp socks, most of us are happy to see that winter has officially arrived.
Now might not be the most opportune time for us to feature photos of Brooklyn on our blog, but the timely storm has coincided with the release of our last resolution for 2016.
GETTING INVOLVED IN OUR NEIGHBORHOOD
Masterwork Plaques is surrounded by many small businesses in Williamsburg, and we love being a part of this dynamic and artistic community. 2016 has a lot in store for us at our studio, and our goal is to get to know other artistic and entrepreneurial small businesses in the area, with the hope that our involvement will have a positive affect on our plaque designs, business practices and creative thinking strategies. For the more daring locals out there, anxious to bundle up in warm scarves and furry snow boots, we've put together an abbreviated list of our favorite artsy Williamsburg spots that have been a source of creative inspiration for our studio.
THE SKETCHBOOK PROJECT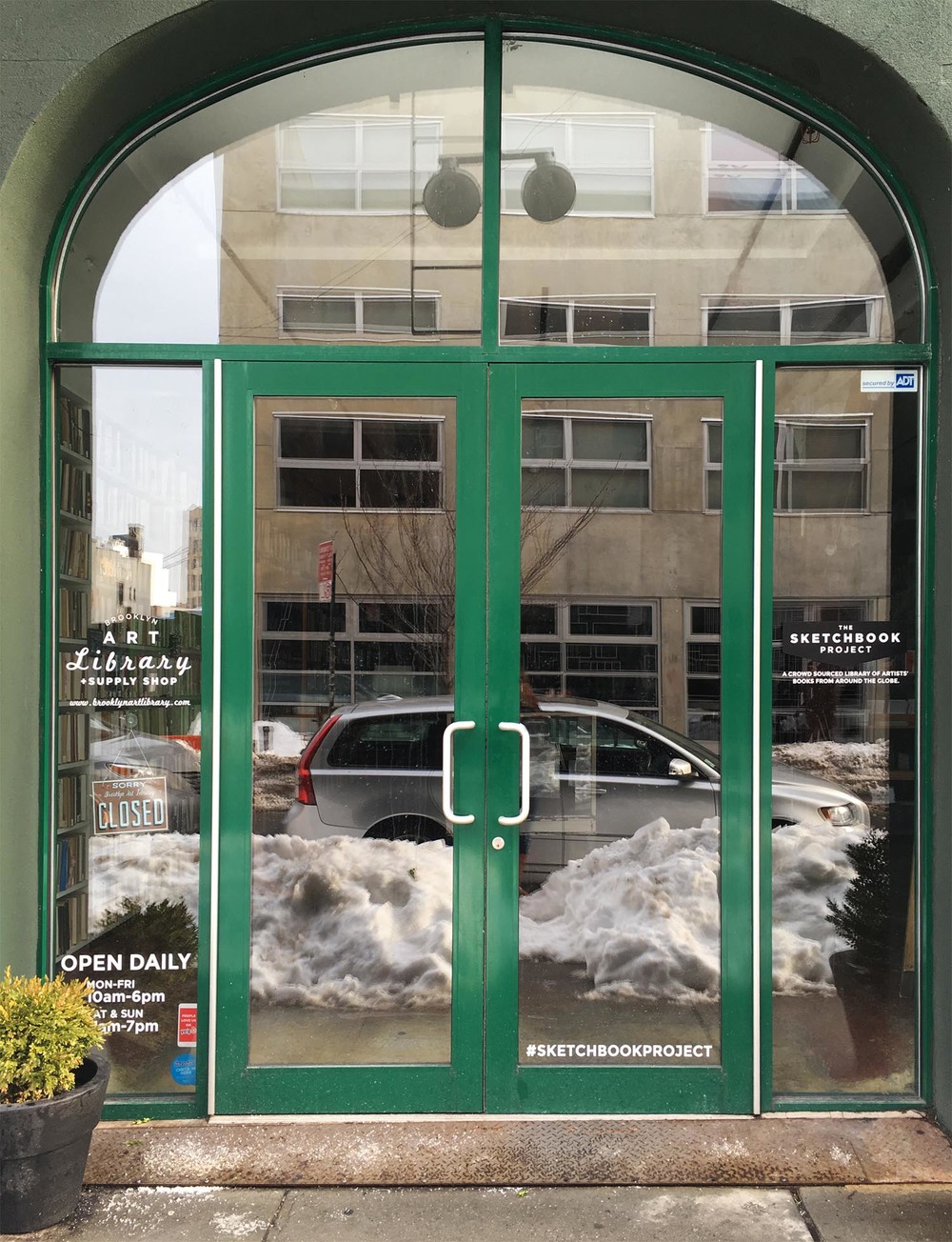 This alternative library holds over 33,000 artist sketchbooks that can be submitted by anyone across the world. This seemingly endless collection of creative journals and has been an overwhelming source of inspiration to our designers. Artists' individual styles and clever designs are jam packed into this storefront space. The Art Library serves as a "reading room" where anyone can scan through the many shelves filled with artwork, but many of their sketchbooks can be viewed online as well. We have found ourselves with a sketchbook in hand, jotting down inspirational notes for new plaque designs on many occasions.
THE JOURNAL GALLERY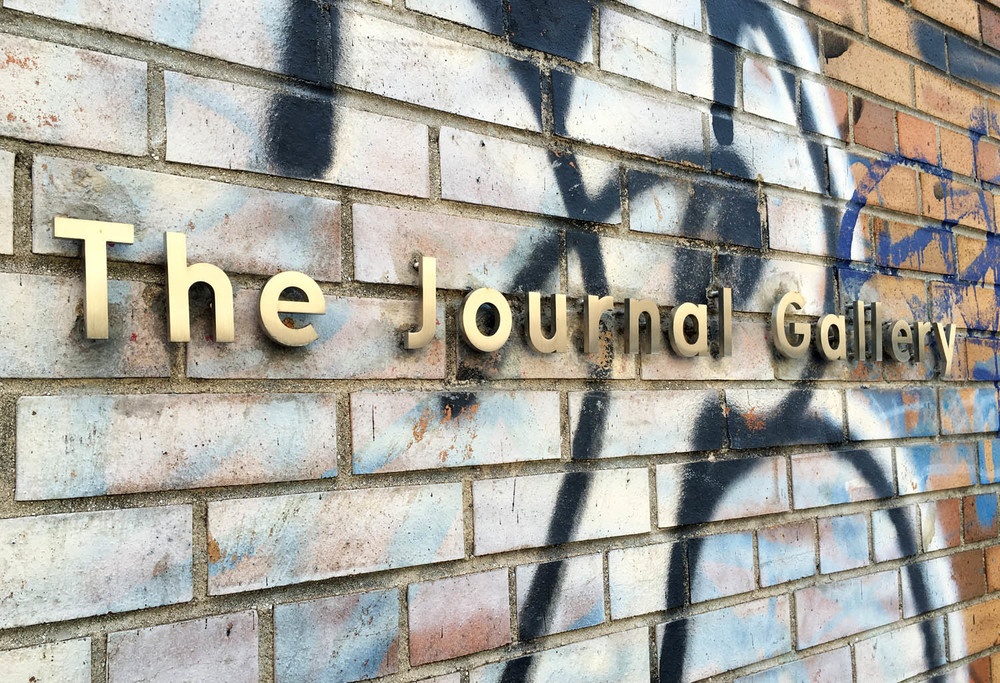 Located down the street from Masterwork Plaques is an impressive converted garage space that hosts the works of many emerging artists (check out those stunning water jet cut letters!). The Journal began in 1999 as a 'zine that has expanded into a quarterly periodical with an accompanying gallery. This spot has been a great destination spot for a 5-10 minute short break from our business day. As we mentioned in our healthy workspace post, a short break can actually get the creative juices flowing and keep us more focused during the day. The Journal's last show was listed as one of the best gallery exhibitions of 2015 on pasunautre.com. Their first show of 2016 opens this Wednesday, January 27th.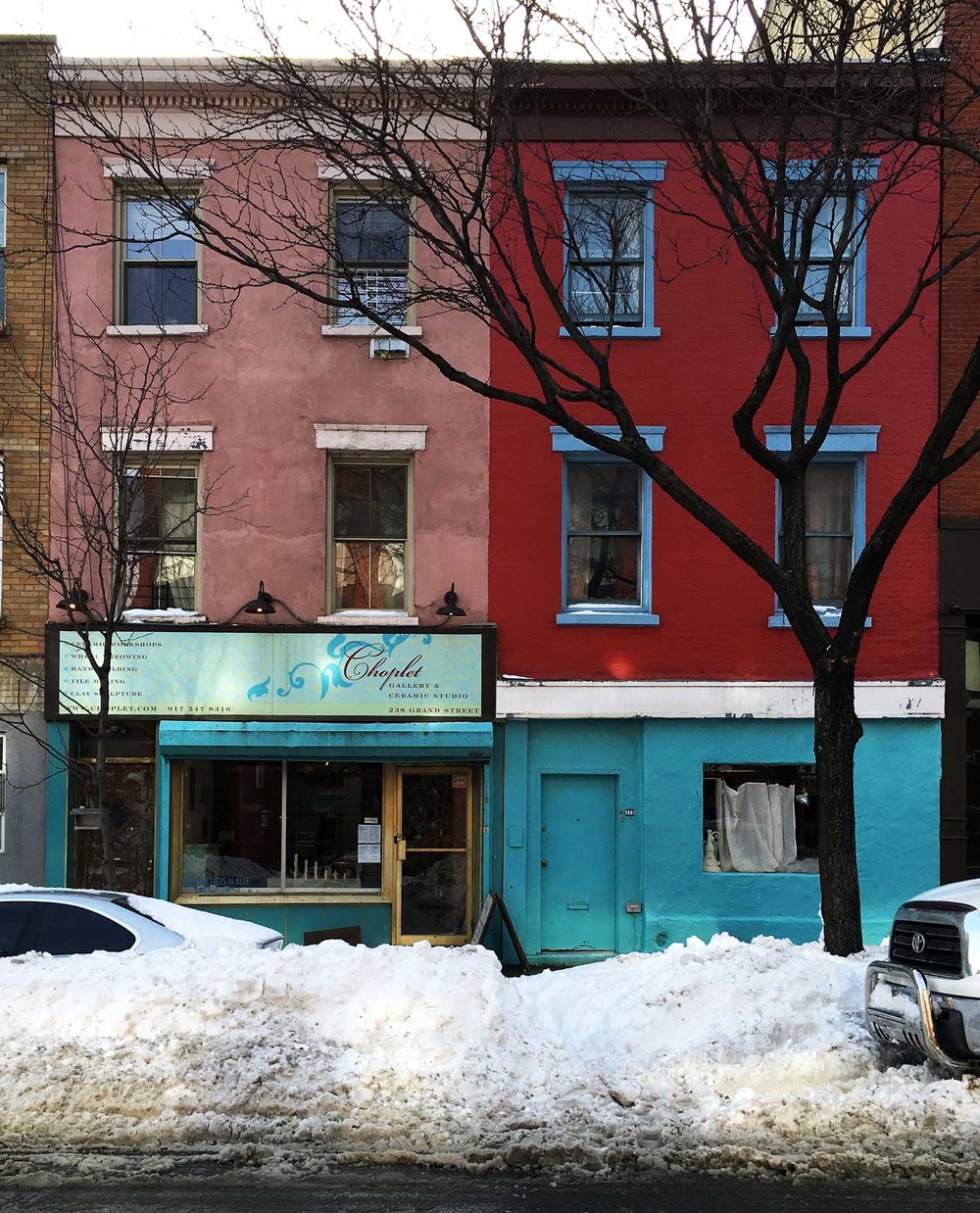 Located on Grand Avenue, Choplet Ceramic Studio functions both as a gallery and workshop space for ceramic artists for all levels (novice and experienced). Founded by Nadeige Choplet, this ceramics studio offers all sorts of ways to try out throwing on the wheel and traditional hand building, while also providing ample space for the more advanced ceramics artist. Our CEO and project manager have both taken classes and visited the gallery space at this studio, and it is a great source of inspiration for our more three-dimensional bronze projects.