Brookland Middle School, 1150 Michigan Ave NE, Washington DC – Public Art Project
Public artist, Beth Ravitz, recently commissioned Masterwork Plaques to fabricate seven cast bronze portrait medallions for Brookland Middle School in Washington, D.C. In addition to our medallions, Ravitz also created and installed three aluminum banners that decorate the side of the school.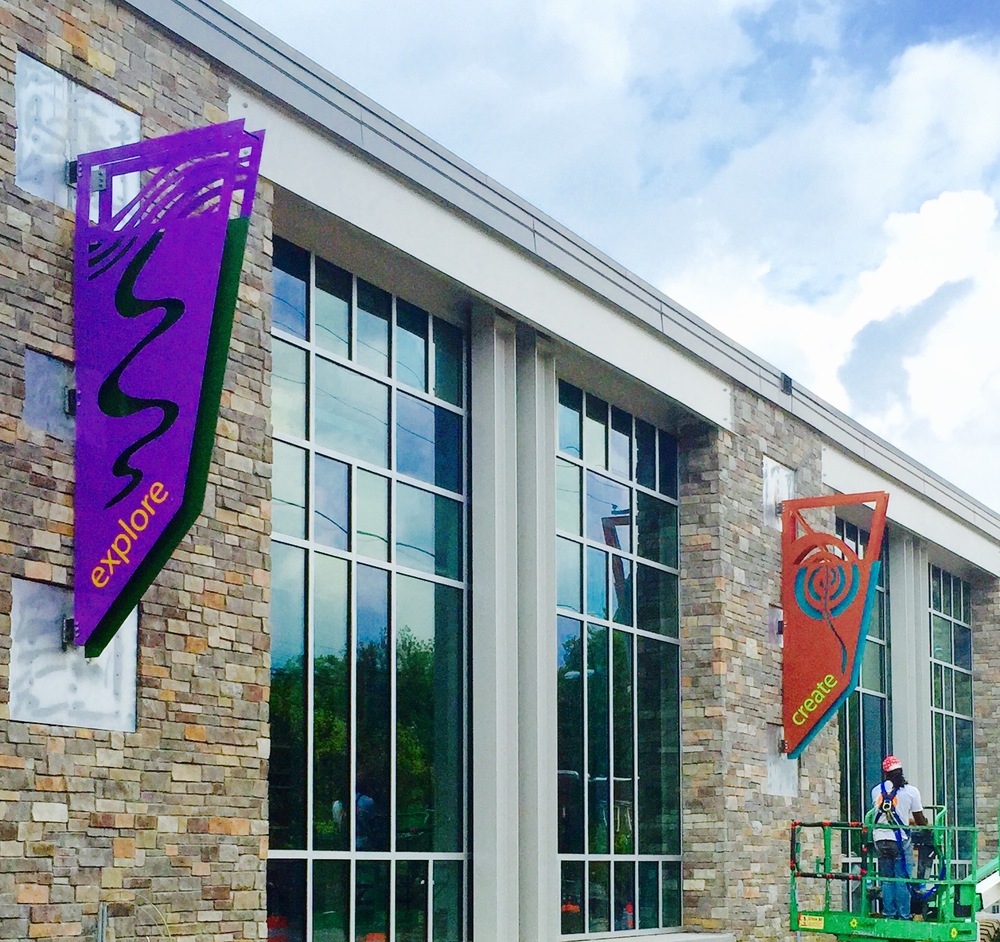 Brookland Middle School is a magnet school for the arts and language and starts its first school year in fall of 2015. The public art project tells the story of Brookland's history and fosters a sense of community around the newly constructed middle school. Ravitz's goal in creating these banners and portrait medallions is to create harmony between the old and new architecture of the community and inspire hope and progress to the residents and students through visual language. The seven portrait medallions were created to commemorate influential individuals that lived or were connected to Brookland in some way. (Images at bottom of blog)
Using the Masterwork Plaque bronze "photo-rendering" technique, each portrait was recreated in bronze. Photo-rendered portraits are a great alternative to the time-intensive, bas-relief carved portraits that our studio also offers. Photo-portraits are very low-relief, dimensional images translated into bronze directly from a client's photograph. We can create these photo-renderings from both recent and historic images, provided that the image is not blurry or pixelated. The Brookland medallions were created from historic photographs of artists, writers, singers and others. Each black and white photograph was cropped and inset into the design for these 18" diameter bronze medallions. The portraits were then accompanied by a short summary of each artist's achievements and finished with a surrounding border containing his/her name, birth and death, and profession. The medallions were secured to low concrete pedestals on site. Each pedestal is twelve inches off the ground at the front and rises to eighteen inches at the back so that they can be easily read by passersby.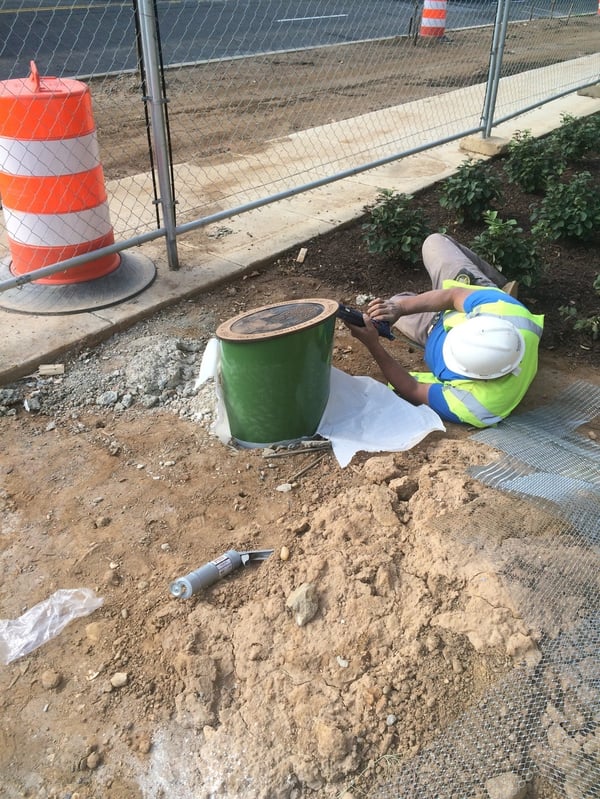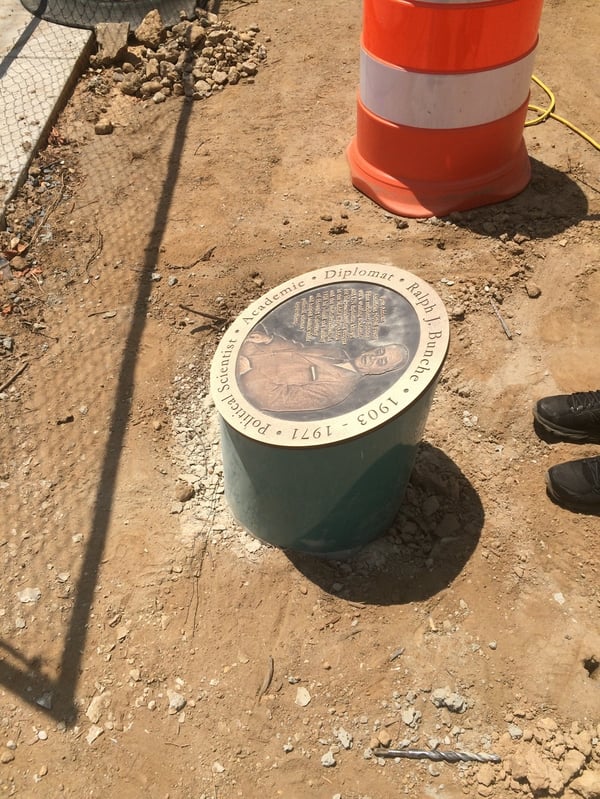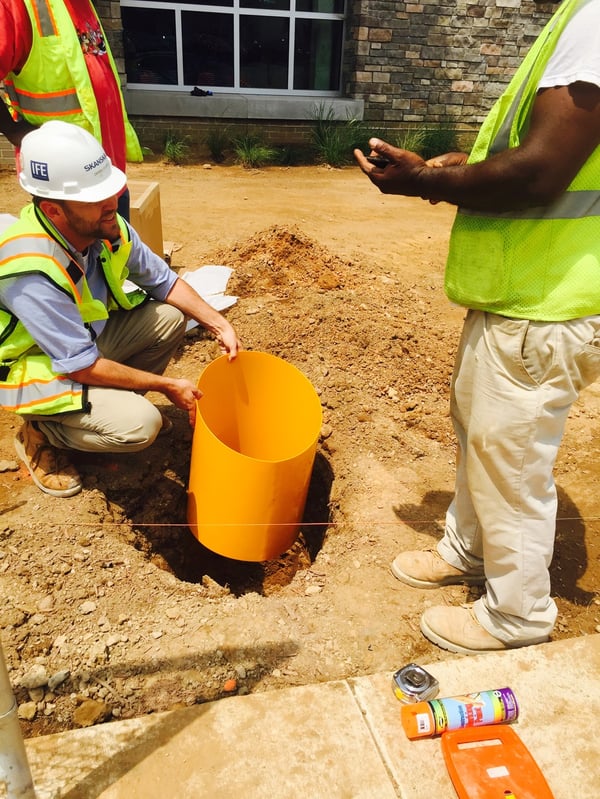 Photo-rendered portraits are great solutions for historic plaques with black and white photos, memorial plaques for loved ones, dedication plaques for company founders, employees and more. This technique is suitable for both inset medallions and wall-mounted plaques and can be created using both cast bronze and cast aluminum.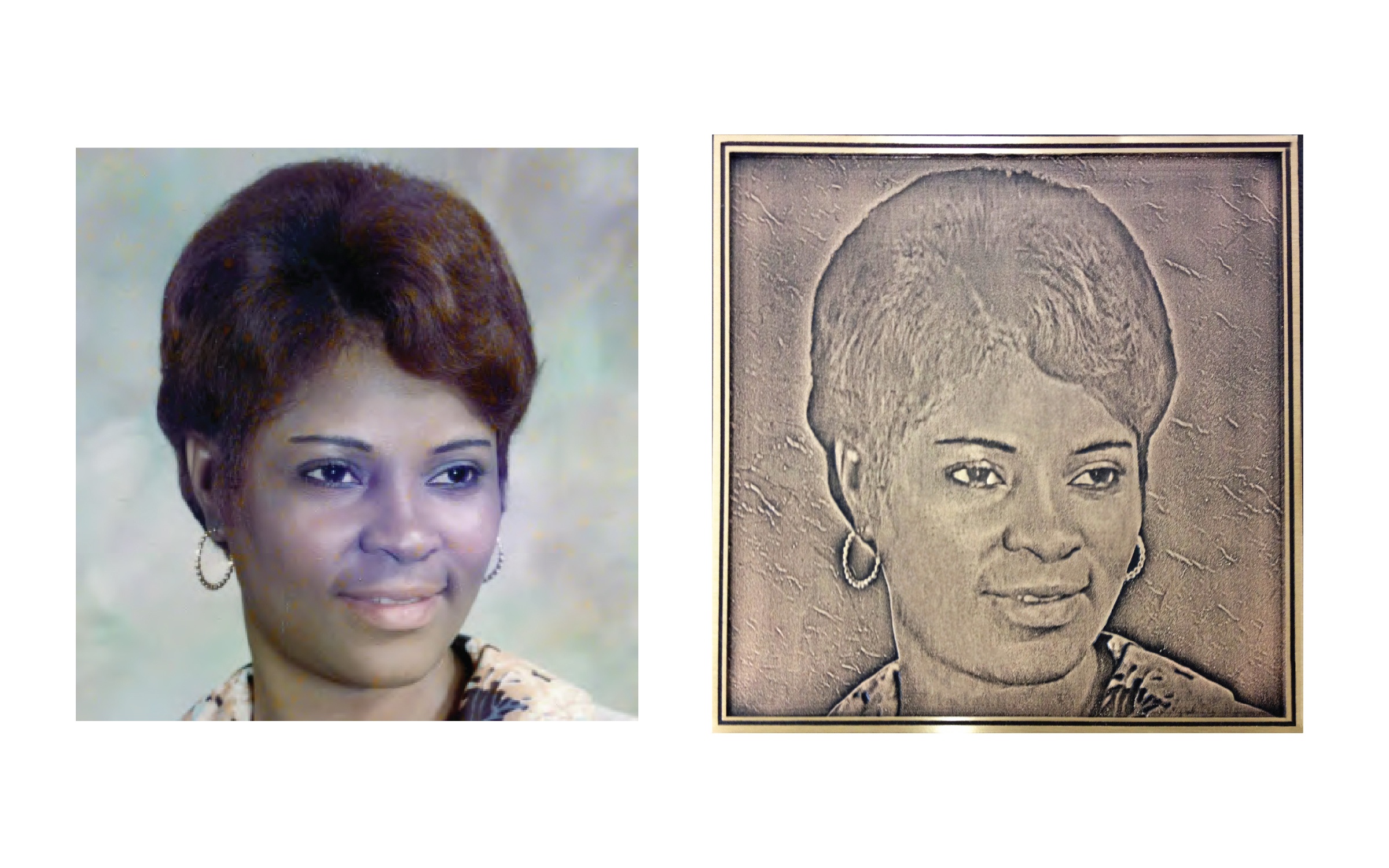 Important notes for photo-rendered portrait plaques:
The provided image can be black & white or color.
The provided image should be sharp, high-quality and preferably 300 dpi in resolution.
The provided image should NOT have significant pixilation, blurriness, or dramatic shadowing.
Manufacturing time is approximately four weeks after the order is placed.
Our bronze plaques are created using a true chemical patina. A true chemical patina chemically changes the surface color of the bronze, which eliminates the possibility of chipping away or peeling off over time, as occurs with a layer of paint or a stain from imitation patinas. Often times plaque companies will apply a layer of paint rather than a chemical patina, which is cheaper, but will not last the test of time.