Starbucks Coffee: N7th Street, Williamsburg, Brooklyn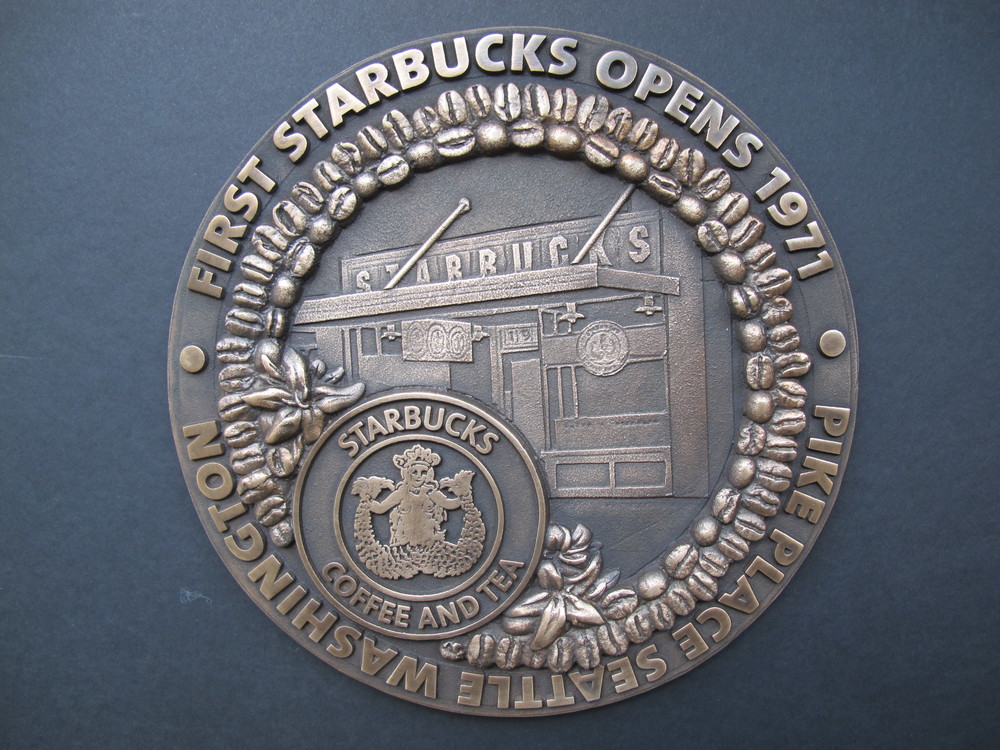 These newly installed Starbucks medallions were created to commemorate the origin of the renowned coffee company in Seattle and welcome the franchise to Williamsburg, Brooklyn. The eight-inch diameter bronze medallions are installed in the second Starbucks location in Williamsburg, and share the space with other works of art from local Brooklyn artisans. The two bronze medallions are inset into a custom walnut table, suited for coffee tastings, and depict an image of the original "Pike's Place" café and the Williamsburg bridge using traditional bas-relief techniques. Customers sitting in the café are encouraged to interact with the bronze while tasting coffee from around the world. The bronze coffee beans and various hand-carved cocoa leaves give each plaque a unique tactile texture and give the tasting area an artisanal and unique quality. New collaborations with Starbucks are underway at our studio, with every new medallion created commemorating the local histories from each unique location.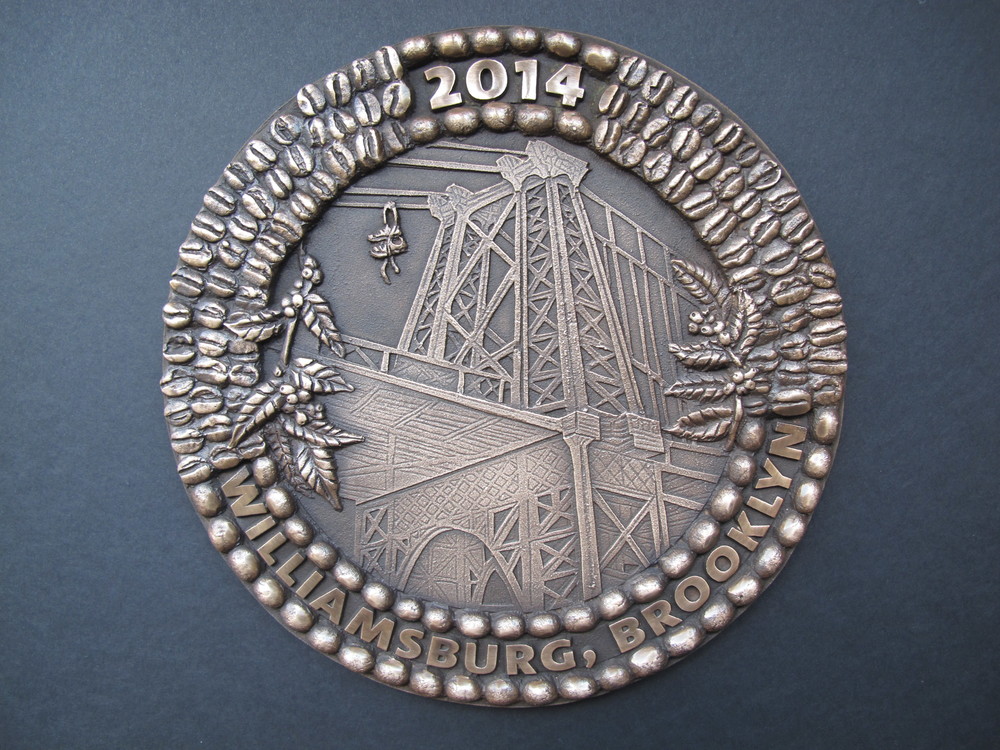 Custom bronze medallions modernize and differentiate familiar spaces. With thousands of locations across the country and world, the unique artworks are what set the Williamsburg Starbucks location apart, making the café feel local, original and a part of the Williamsburg community. Each medallion features a custom border made from casting actual coffee beans, which make the bronze insets unique to Starbucks. Cast bronze medallions can be created at any size and shape using bas-relief carving techniques and can be customized with photographs, carvings, tactile objects and text.