Thoroughbred Walk of Champions, Arcadia, CA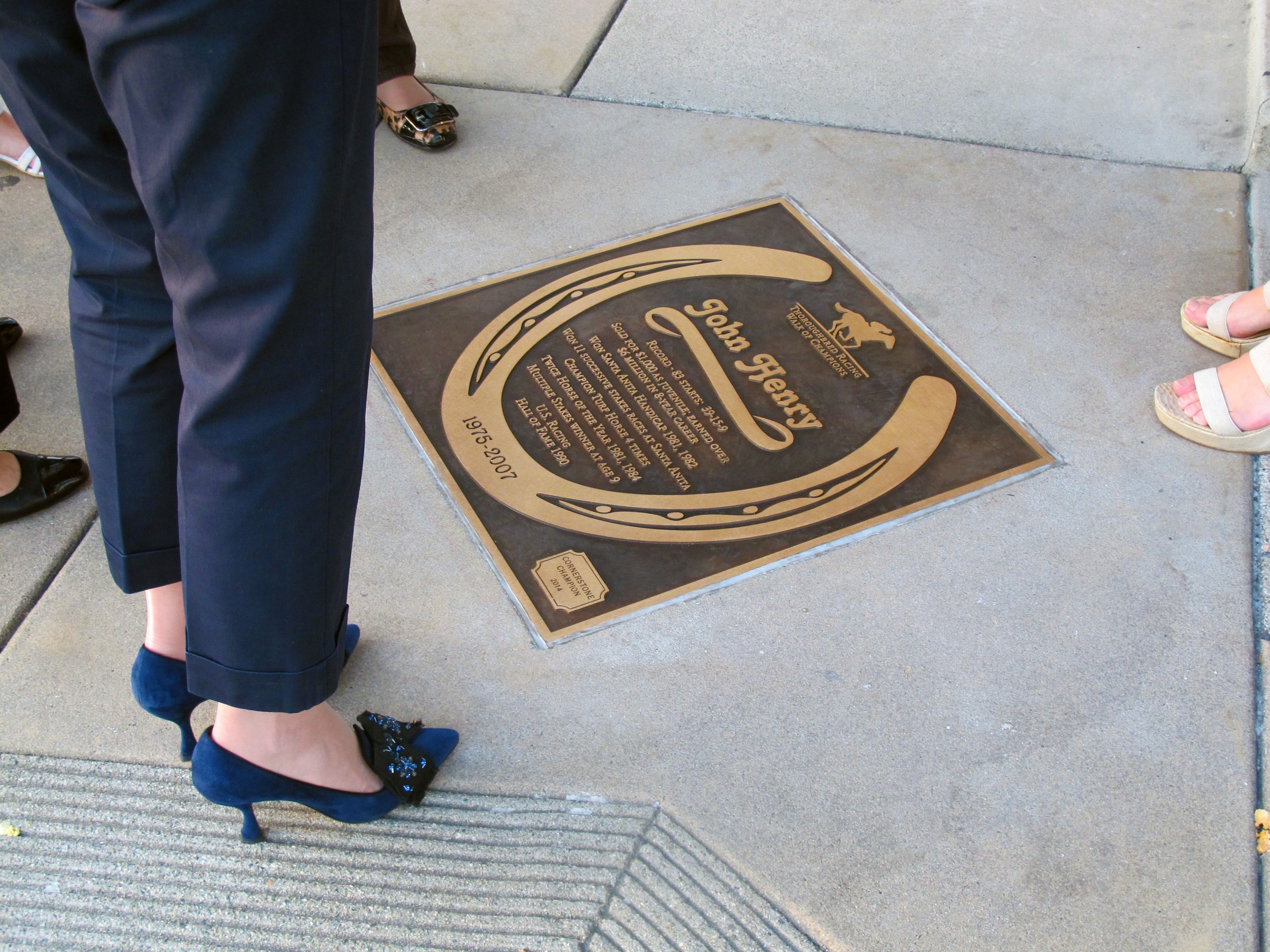 The newly installed Thoroughbred Walk of Champions was inaugurated with a festive community ceremony a few weeks ago on Huntington Drive near the Santa Anita Racetrack in California. Spearheaded by local volunteer fundraisers, the walk of fame features an initial 67 custom bronze plaques set into the sidewalks. This bronze inset Walk of Fame will be expanded over future years to continue to commemorate the long history of horse racing in Arcadia and the West Coast.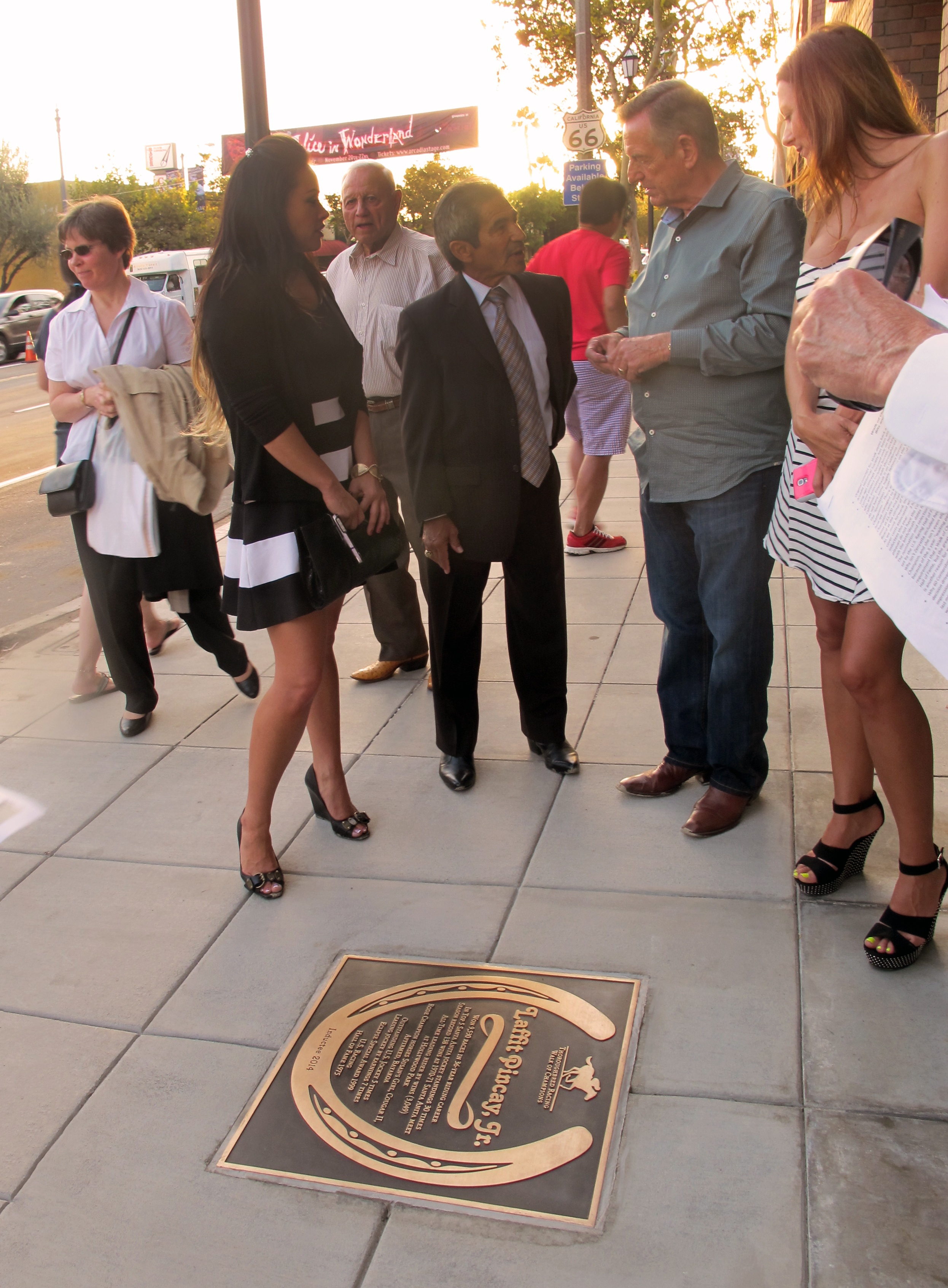 Each bronze inset recognizes a different horse, jockey, trainer, owner or other notable who has made significant contributions to California racing. Listed inside the decorative horse shoe are the accomplishments and awards of each honoree. Sixty of the 67 installed panels commemorate Cornerstone Champions, representing the deceased jockeys and horses. These cornerstone champion plaques feature a small cornerstone emblem in the lower right corner of the plaque in addition to the birth and death dates of the honoree. The remaining seven plaques honor the 2014 living inductees, which will be added to yearly.
Among many distinguished guests was Jockey Laffit Pincay, Jr., shown with his honorary bronze inset at the opening ceremony above. In addition, the devoted volunteer fundraising committee was introduced and congratulated for the successful project for Downtown Arcadia that will be enjoyed for years to come. (Sandy Snider, Gail Marshall, and Beth Costanza are shown below with the inaugural bronze dedication plaque commemorating Santa Anita park).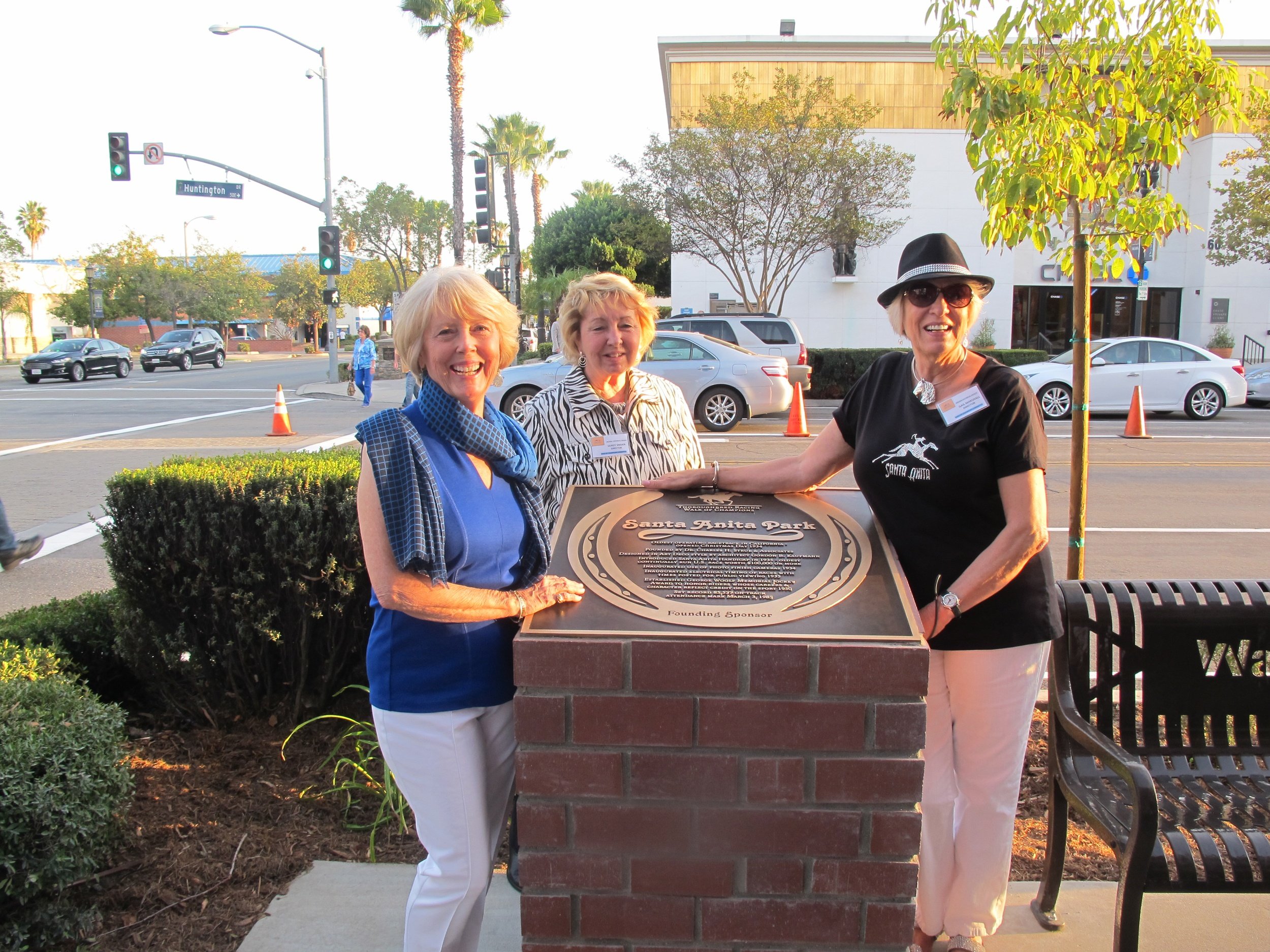 As proven by this great project, Walks of Fame featuring custom bronze plaques can be a long-lasting source of pride for a community.
Walk of fame projects:
Work in series, guiding visitors through a section of town.
Are expandable in future years.
Promote tourism.
Promote community pride and local interest.
Are educational and honor individuals and events.
Commemorate donors and aid in fundraising campaigns.